Housecleaning Company in Bloomington, IN
Part of the Anthony's Lawn Care & Landscaping family of businesses, we have an outstanding reputation in the Bloomington, IN area and look forward to serving you. Bloomington Housecleaning has a few key tenets we adhere to in order to provide the best housecleaning and commercial cleaning services in Bloomington:
Always on Time – We know your schedule is tight and we certainly don't want to be the thing that gets you off track. We work hard to be where we need to be when we say we will be there.
Always Thorough – We know how frustrating it can be to pay someone to clean your home or business and then find spots that should have been done that weren't. We make sure to do the job right the first time.
Always Fair Pricing – We build each cleaning plan with the customer in mind, and can work within any space and budget. We promise to give a fair price for the service you are requesting.
So pick up the phone, message us, send a carrier pigeon – whatever you prefer. We want to serve you and make your life easier by giving quality cleaning services at a fair price. Call Bloomington Housecleaning today.
Anthony's Home Services family of companies would like to shout out to a great mentor in consultant Mike Gione. Mike is a local business consultant and executive coach in Bloomington, IN and has been a big help. Contact Gione Business Consulting if you ever need help growing or running your business. 
Anthony Hilb
Owner
Anthony Hilb is the owner at Bloomington Housecleaning. In addition to being an IU grad, father and husband, he also runs a successful landscaping and tree service company – Anthony's Lawn Care & Landscaping. You will find Anthony working alongside employees, answering phones, cleaning toilets and cutting limbs.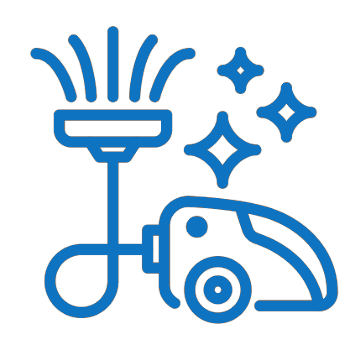 Residential Housecleaning
Whether you are looking for a one-off cleaning or a bi-monthly plan, we can clean your home and let you enjoy what matters most to you.
Commercial Cleaning
Running a business is hard, trust us we know. We make cleaning your place of business easy with affordable plans and flexible hours.